Boston Consulting Group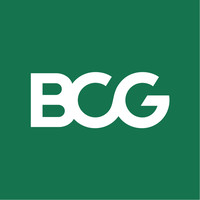 Meer weten over Boston Consulting Group als werkgever?
Bekijk dan hun carrièrewebsite voor meer informatie.
Management consulting
Hoofdkantoor in Amsterdam
250 medewerkers
Internationaal actief
Werken bij Boston Consulting Group
Since its inception in 1963, BCG has been at the forefront of business management. Many of our ideas and concepts—such as time-based competition, the growth/share matrix, capabilities-based competition, and the experience curve—have had such a fundamental impact on the success of corporations that they have become central to the business lexicon.

BCG continues to lead the way on issues at the vanguard of management thinking and practice, such as global advantage, value management, sustainability, and networks. We take pride in seeing our ideas successfully implemented. Many of our deepest client relationships have been with companies that transformed their industries. This tradition of transforming businesses and industries continues to motivate us today. At BCG, your potential is limited only by your talents and ambitions. Working with the world's leading businesses on their toughest strategic challenges, you will gain the experience to excel in any field. Within BCG or beyond, our people make a difference because of the leaders they become while here. How far will you grow?

Expertise & Impact

BCG's wealth of knowledge covers the world's major industries and the most crucial business issues. Our broad range of expertise and clean-slate approach to finding solutions have led us to develop new ideas that quickly become the standard. Our objective is not simply to apply best practice, but to invent it. We think creatively and partner with our clients to solve their toughest challenges.